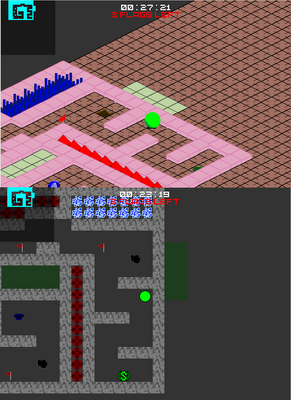 16 hours, 15 minutes, and 45 seconds
For me however there is no time remaining. As I need to go to sleep and then get to work.
I achieved everything I aimed for. Flags, holes, even got the isometric working. Admittedly its still rough around the edges. I am however rather proud of my creation. That's why I love doing these comps they make you feel good about yourself. Yet at the same time show you an accurate measure of your skill and ability.
Oh well Edge is going to design a few maps for me and then well its pretty much over. Chow chow all.