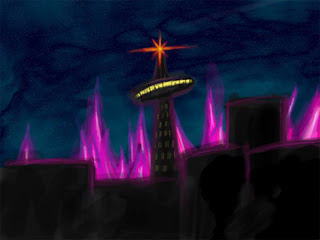 The Handins are well in.
Thanks to everyone who entered. I cannot say how great it is you took the time to code together a game in no time at all. Your efforts rock as do you all
Claire
The voting begins tomorrow.
Download entries here. More polished version will be up on the site one the contest is done. Where possible they have been made more compliant but we had a mix of win32, sdl(win/linux), and ruby.
Magnescape: A Shoot-em-Up with Magnet Balls by Neil
GraviTux: OS wars with Magnets by Alice
Lander: Lander Remake by Jase
Maggilz: Swarm Magnet Racer by Claire
Podcast
Will be thrown up tomorrow with the voting page.