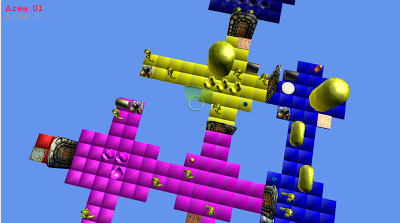 So my work load is nicley split at the moment between three projects.
Gamecube Project: Basically we need to make a game for the gamecube that demonstrates its functionality and shows we know how to use it. Still developing the engine at the moment no game stuff started.
Mobile Wii: Python on Symbian S60 on Nokia N95. Using the built in accelaromters to make a little game. Think of it as turning your phone into a Wiimote.
Dungeon Delve (Working Title): Conversion of board game to Xbox 360 using XNA. Aims to be fully network playable amoung other things. Current state is rushing for a playable version.
Well I've been working really hard on Dungeon Delve but I'm learning XNA and C# as I go along. The main thing to make first was the editor. Its not complete at the moment.
Its missing only two things really: full triggers, and named monsters. Its not the easist tool but it works so time to move on. Below are some screen shots.