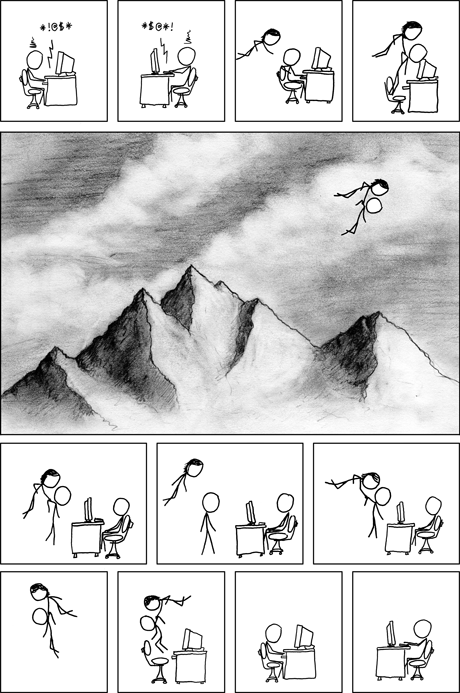 XKCD: Stop and Think
So other than the occasional project posting my posts have gone down. This isn't because my writing has decreased but because of a new method I have.
Oooh I have an idea.
Is it offensive, or NDA? Then rant to friends or co-workers as appropriate.
Okay I can share it with the world, break it down to 140 characters and tweet it.
Is it still in my head?
Write a blog post, save the draft
Talk it out with friends, let it run around my head
Review draft
If comfortable Publish, otherwise continue to review or delete
Of course a lot of times I just feel what I'm writing is too opinionated or is lacking good sources. The most common case is I can find a much better written article by a more knowledgeable expert which covers most the points.
Anyone else use a similar system? Thoughts?