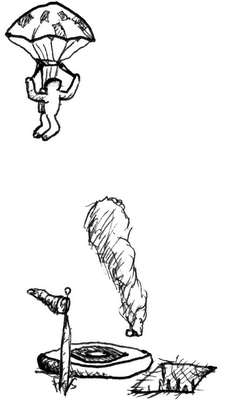 Notice there wil be a later polished version by the weekend
Oh well midnight rolled around. It was 4 hours from the deadline but it was the deadline I set myself so I could get to work on time. Screaming, angry I couldn't get more done and wanting to stay up I uploaded and forced myself to go to bed and not worry about it.
Things I cut out due to Time
Sound, full support no time to record sounds
A million tiny tweaks and bits of polish in my head
More Maps
Balance
Overall a very short list. To be fair both the last goals can be achieved by adding map files which are editable ini in human readable format. Extra graphics can be added by dropping in a png and adding it to the map file, the game does the rest. So a map pack will solve the last two issues, bar some minor tweaks I'm happy overall.
I'll post a postmortem at a later date. Tonight I'll post the game entry in, and final screenshot.
Last 9 Hours
No posts for the last nine hours. I'll tell you why, impossible. The last 12 or so hours of dev time started with me fighting fuzz and brain melt. I took a bath had a meal, took a break nothing. Then I remembered I'm a programmer not a cheerleader, so I drank two redbulls and two shots of vodka and coded like a daemon for the last few hours.
ALL HAIL CAFFEINE!